Hello All, I am completely new at this website, as well as to gold content in e-scrap. The photo shows what I have amassed thus far in pins - at least I think that's what these are? I pull them out of any connectors from the mother board as just about all of them look like they are gold plated. In the upper left you can see a few that I have to pull the pins out of. I also collect gold fingers, mouse track pads (have gold on the bottom) as well as the long thing circuit boards that connect the LCD monitor to the PC unit. My questions are:
1.) Is this gold plating?
2.) Is pulling these pins worth my time?
3.) Can these pins be sold to Boardsort?
4.) I read on the forums peripheral, etc from folks who need gold ID'ed - what does that mean?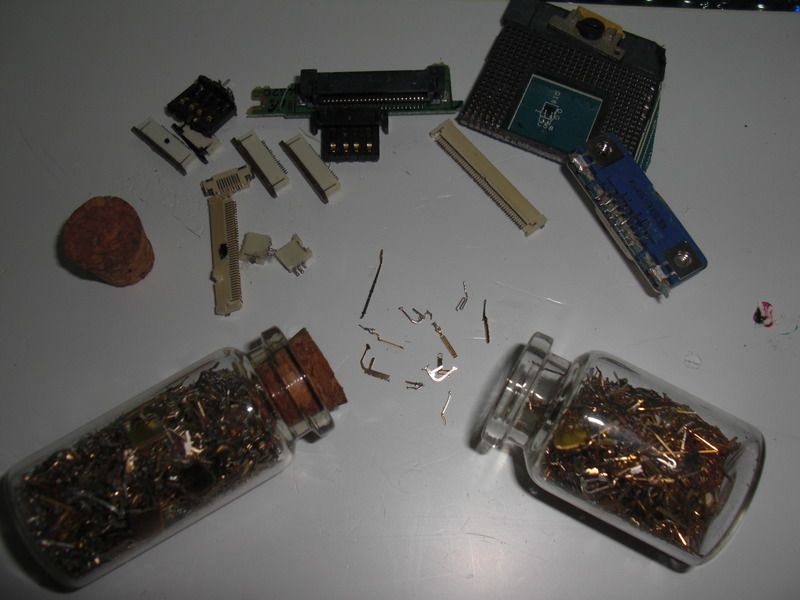 Thanks for any help, tips, or advice.